Design your Own Pettiskirt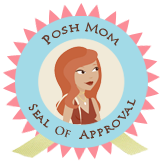 Welc
ome to Tippy Toes Boutique!
Surprise your little girl with a super soft and ruffly
hand made pettiskirt from
We will be happy to customize a Pettiskirt and Top for your little princess.
At Tippy Toes Boutique, you can choose from one of our designs,
You choose the Color and Style of your pettiskirt along with personal sizing. Our Custom Design Service is Free!
A

re you a wholesaler, Blogger, Model or interested in doing a group buy?
We have awesome discounts for large orders-contact us for more info!
Wholesale Pettiskirt manufacturer. All Tippy Toes Boutique Pettiskirts and Tops qualify for a wholesale discount. If you own an e-boutique and you are looking for a Wholesale Pettiskirt manufacture we would love to partner with you. We used only the finest quality nylon chiffon, Satin and Lace. All out Pettiskirts are hand made and inspected before shipment. As a Pettiskirt wholesale partner you can request any photographs you may need to market these beautiful Pettiskirts! Sign up for Tippy Toes Boutique Pettiskirt Wholesale Partnership TODAY!!!